OKT Lighting vertical suspended linear led luminaire, It is integrated with ultra-thin semi-transparent vertical optics, enveloped in a signature sloping silhouette where the frame meets the optics,precisely controlled optimal direct indirect distributions at a split of light between the direct surfaces below and the ambient area horizontal the fixture. it is widely used in many commercial and residential applications because of its superior performances.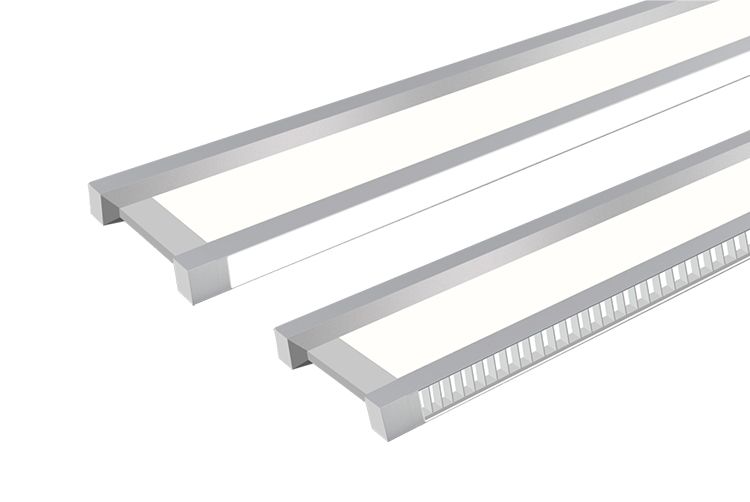 1. Direct or indirect distribution
When suspended, the LV Series suspended led linear lighting can provide smooth direct or indirect distribution, allowing for wider spacing between fixtures and better ceiling light uniformity.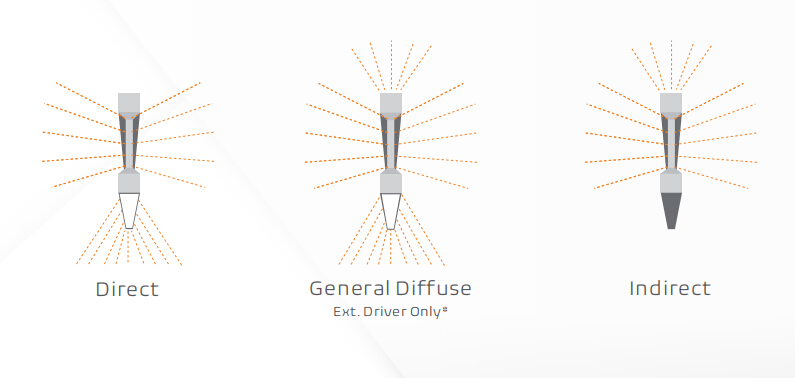 2. Seamless Continuous Runs
The engineered luminaire joining design allows for simple and intuitive assembly in the field easily. It's junction plate act as connector and ensure that luminaire rows snap into a laser straight line.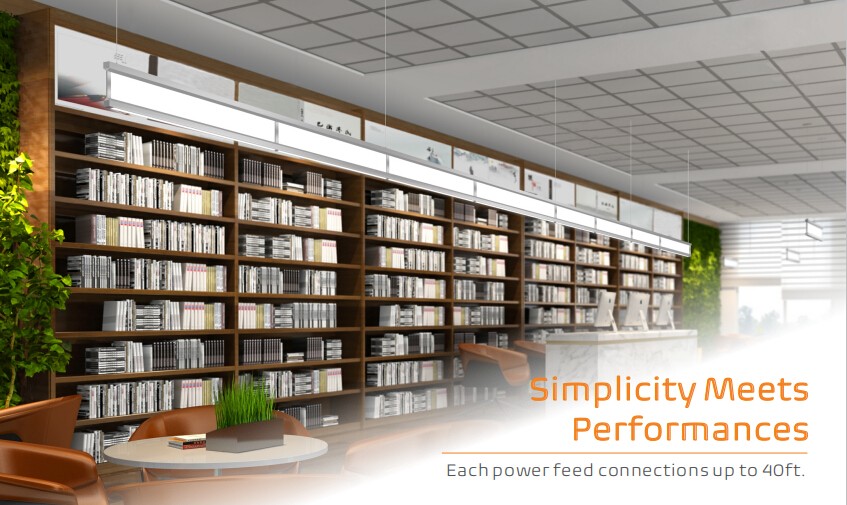 Timeless and minimalist design of the suspended led linear lighting complements any interior architectural atmosphere, it's a perfect choice for office lighting, conference room Lighting, dining room lighting.