Steven is a kind and optimistic  fifty-year old man, and looks much younger than his true age .He owns a toy company with a staff of 40 people  in Rochester, NY ,USA.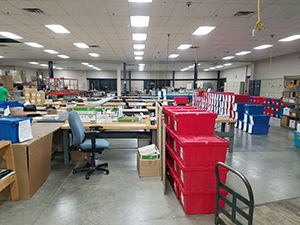 How did he know about OKT Lighting and why did he finally choose our products?
One day, Steven received a complaint  from his client, who complained about the missing parts of his goods.  After some research, he found it was caused by the weak light. The workers dropped the tiny parts on ground with a lack of caution and even cleaned them up as rubbish.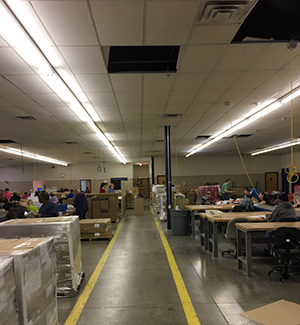 "I realized it was the time to change the lighting fixtures in my workshop. Then Tom recommended LED panels to me." said Steven.
Tom is his acquaintance, who has run a LED lighting business for about 10 years. When Steven asked him for advice, he showed Steven several brands of LED panels . After comparing  4 to 5 different brands of LED panels,  he chose the 2'×4' Surface Mounted Panels from OKT Lighting.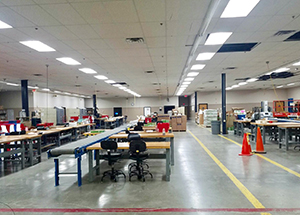 Steven remarked :"I made the right decision. Since then, I haven't received any similar complaint. Besides, I have reduced monthly cost of electricity. You know, we should always keep improving our methods in business. Sometimes, a little change brings great benefits."
What was it about OKT Surface Mounted Panels that attracted him?
OKT Surface Mounted Panels are the thinnest surface mounted LED panels on the market. The unique internal diver design makes the whole light ultra slim with only 0.68" thickness! Their high efficacy is up to 110lm/W or 125lm/W  and certified by DLC 4.2 Premium.