The Hong Kong International
L
ighting Fair is one of the most reputable international events in the lighting industry, which attracts hundreds of thousands of global manufacturers and buyers.
OKT lighting
company attended the HK Lighting Fair Autumn Edition 2017 (27th ~ 30th October), and received high praises from attendees.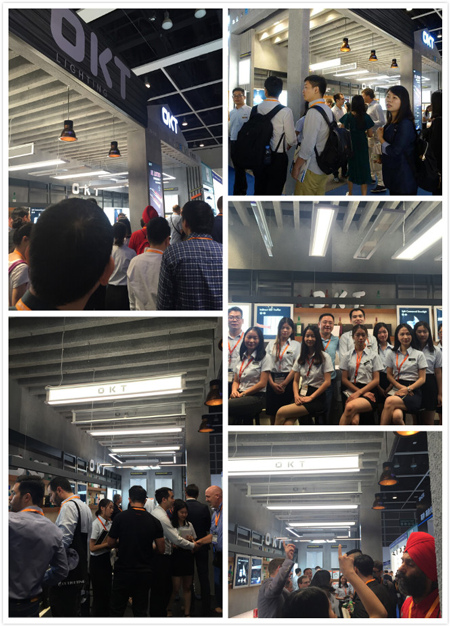 Booth Number 3D-C16
OKT lighting demonstrated their innovative LED products in this Hongkong fair, including
Split Commercial Downlights
,
Vertical Linear pendant fixtures
,
4" low-glare UP/Down linear panels
and new generation of Emergency LED Drivers. Many attendees showed their great interest in these creative products and inquired about their details.
Vertical Linear pendant light
are newly arrivals of the Linear pendant family. They distribute light at a rate of
3:3:4
in the horizontal left, horizontal right, vertical down directions.Their refresh model and high performance up to 110 lm/W and low-glare view made them the focus in this exhibition.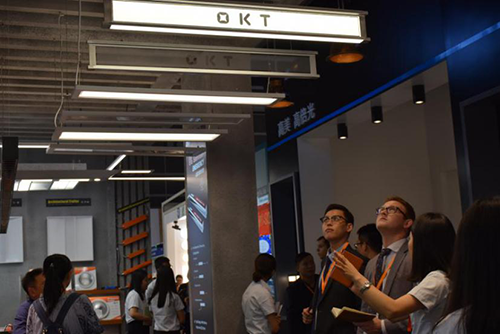 Split Recessed Commercial Downlights
are integrated with separable engines and trims. One engine can be compatible with multiple trim options (4",6",8"),which can greatly save shipping cost and lower stock risk.
The new generation of Emergency LED Drivers
also attracted a lot of attendees. All of OKT's Emergency LED Drivers are certified by UL listed, as well as 5 years warranty. The new generation of drivers are designedto be distinctly thinner, and can be put into the pans of fluorescent in retrofit applications. In addition, they are integrated with the self-testing function to indicate whether they can work or not.
OKT lighting gives weight to the R&D and the feedback of markets. Every quarter, OKT lighting releases 4~6 new LED products that are more energy-efficient, cost-effective and aesthetically pleasing than those already on the market. OKT Lighting hopes to bring more and more excellent products to meet the demands of customers and take more social responsibilities.