What is OKT 2nd Generation LED Emergency Backup?

It adopt a long-life recyclable Lithium battery, UL Listed for field installation, self-test function satisfied users requirements. All our types available in a variety of wattage, providing solutions for 8, 16, and 25 watts applications.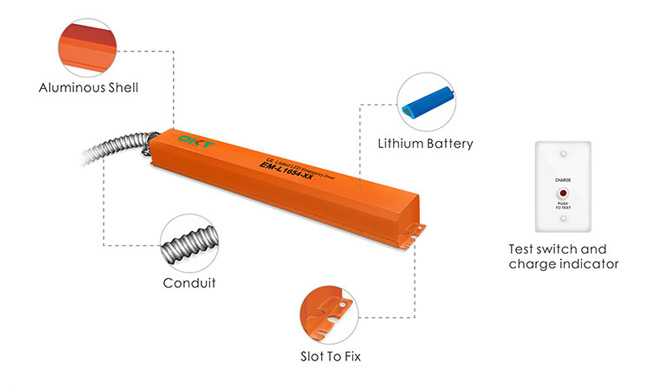 How Are The Emergency LED Drivers Work?

AC power and emergency driver supply to the led light at the same time.
When AC power fails, OKT's series emergency LED driver immediately switches to the emergency mode, operating the LEDs at a reduced lumen output for a minimum of 90 minutes. When AC power is restored, the emergency driver automatically returns to the charging mode.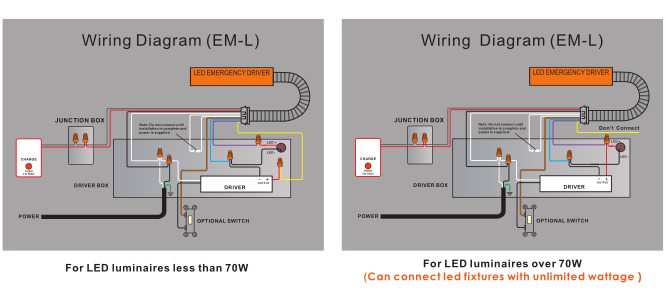 Wiring Diagram (Low Voltage Version)

We have types of output voltage for different led lighting, our low voltage battery backup for external drivers'fixtures, like led commercial downlights with external drivers, ceiling lights, led panel lights etc. On the country, the high voltage battery backup for internal drivers' fixtures, such as led bulbs, led tubes, integrate led commercial downlights etc.

OKT led emergency backup is available in 4 different mounting configurations to accommodate various performance requirement and fixtures types: Single Flex , dual flex(Optional), Integral Non-Flex (Optional), Top-Mount and Non-Flex (Optional).