Since the United states announced additional tariffs of 25% on 16th June 2018, imports worth approximately $50 billion, including aerospace, robotics, machinery, new materials and automobiles, LED luminaries are also in the 25% tariffs list.

Customers in US were asking us (not just OKT lighting, but also other suppliers in China) what would we do to get through this.

Firstly, we definitely stand together with our customers and support them as much as we can, offering forecast order suggestion based on past years order record, in addition our production line were working extra time to finish forecast orders in the past 2 months, in order to help customers receive orders before 2019/1/1.

Second, for OKT lighting, it's time to change our development direction, we started LED business at LED Tubes, residential downlights, developed fastly in LED panels with UL and DLC certificated in US, but in 2017, we developed a new linear series lights for hotel, office buildings, public space mainly. It's changing traditional office lighting(panels, troffers) to more fashionable lighting. The new series helped our customers get more projects and more profit.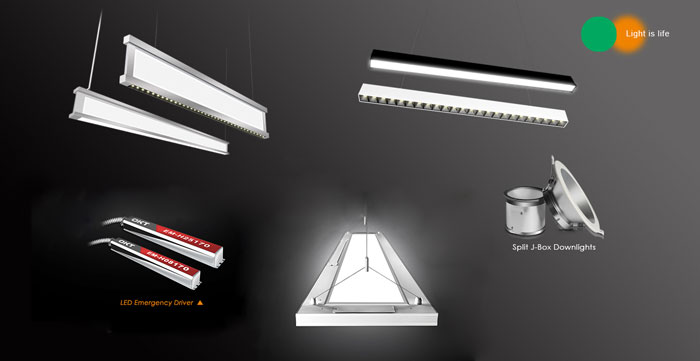 Thirdly, OKT lighting is going to put more fund on new product development, enhance research and development strength. Key to keeping growing and having endless life of an enterprise is the keen sense of market, and efficient of developing new products.

As is known to all, opportunities always coexist with challenges. They altogether play great roles in achieving success in any field, whether to an individual, a community or even to a country. 25% tariff is an opportunity and challenge for us. The more challenges we have, the more chances we'll get to improve our world. We should enjoy being challenged because it's a world full of competitions. In a word, success will be round the corner if we hold the opportunity tightly and face the challenges bravely, confidently and optimistically.