LED flicker occurs when its light output fluctuates. This fluctuation happens because your dimmable light-emitting diodes are designed to switch on and off at very high speed.

What's the negative impact of LED flicker?
Maybe you have already found LED flicker made your eyes uncomfortable. But it has much unexpected harm.

First, LED flicker is harmful to human health. If you work under a flickering light, your eyes will easily feel tired and your sight will become blurred soon, you even will get a headache. Flicker can cause some epileptic seizures. It also can increase the repeatedly actions done by autistic children.



Second, LED flicker may lower productivity and safety in industry. The workers, doing a job with high requirement of vision,will be obviously influenced by flicker. What's more, flicker is dangerous for the workers operating rotating machines. Because the direction of rotating machines we see sometimes is opposite to its true direction under a flicker light.

Third, LED flicker leaves stripes on your photographs.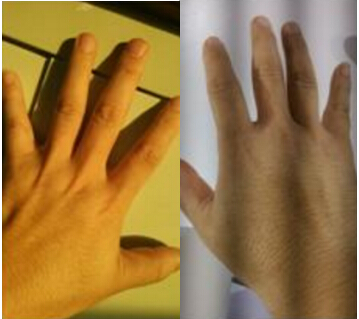 How to distinguish whether the LED lights are flickering?
If you wonder if the lights are flickering, the simplest way is using your cell phone. You can take a picture under the lights and check if it has stripes.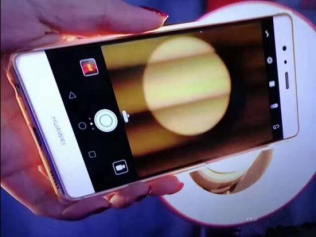 Can we avoid flicker, or how can we choose flicker-free LED lighting fixtures?
Yes, what you need to consider about is the drivers!
In the USA, mains electricity is an alternating current (AC) supply, delivered at a frequency of 60 hertz, which means that the electric current powers your lights – switches backwards and forwards 60 times each second! This is the key factor to cause LED flicker.
There are two steps to solve this problem: The first step is changing the alternating current into the direct current, and get constant-voltage current; the second step is changing the constant-voltage current into the invariable current.And all these happen in the drivers!

When you choosing LED lighting fixtures, there are several kinds of flicker-free LED lights for your reference.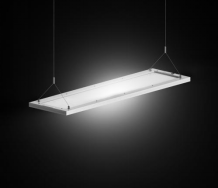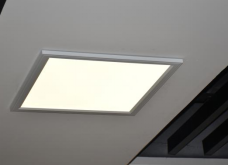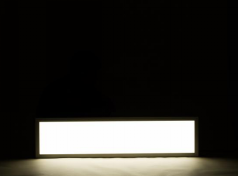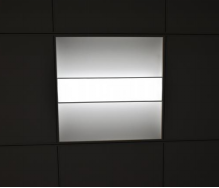 Linear Suspension Panel Light Flush Mount Panel Light Recess Mount LED Flat Panel DLC listed LED Troffer

All above lighting fixtures from OKT Lighting use excellent double-pole no flickering drivers, which can ensure a steady and invariable current and make light uniform without flickering. OKT Lighting has been specializing in LED Lighting industry since 2008, and has gained a high reputation from customers. Its products are backed by UL, ETL, ES, as well as 5 years warranty from OKT manufacturer, and widely accepted in oversea markets.