Networked lighting is seeing a "dramatic transformation," and it's only going to accelerate.
The lighting controls market is not just poised for takeoff; it is already in the air.
Commercial networked lighting systems will grow from $1.7 billion in 2012 to more than $5.3 billion by 2020, according to a new report by Navigant Research.
As light-emitting diode (LED) prices drop such as LED recessed downlight, controls increasingly make sense because of the inherently controllable nature of solid-state lights. But it is more than just dimming lights that's driving the networked lighting systems.
Sensors that are key to dynamic, networked lighting can also be used for occupancy applications. In the U.S., Navigant notes that the 2010 version of the American Society of Heating. Refrigerating and Air-Conditioning Engineers (ASHRAE) 90.1 standard will soon become the national standard, and it will require occupancy and photo sensors in many spaces. In Europe, new public buildings have to be built net-zero and China's latest five-year plan has strong energy efficiency targets that should drive lighting controls adoption.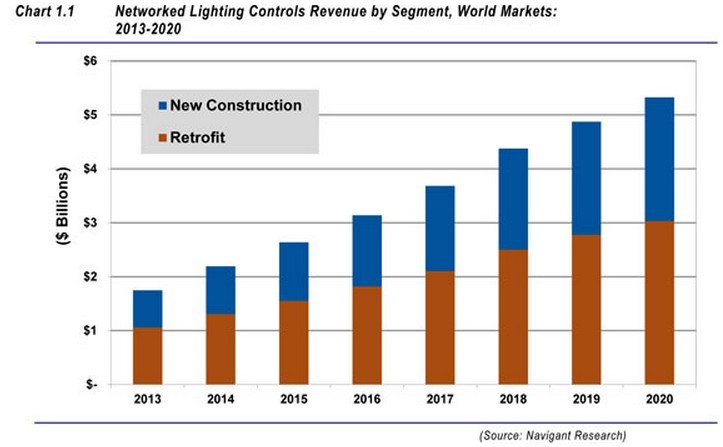 Navigant sees much of the growth from new construction coming from the Asia-Pacific region, although retrofits such as retrofit led recessed downlight will still make up more than half of the market.