OKT now is striving to create more and more architectural pendant lighting solutions to fit different applications with varied optics.
Well, you may know what we would like to showcase today is our LINEAR PENDANT LIGHT, which is engineered to take advantage of design flexibility and ease of installation as well as accommodates diverse commercial spaces.
There are three models, including the one with modular optics, with louver optics, and regressed diffusing.
The one with modular optic that guarantees accurate light control required in office applications, available in 15°spot, 36°narrow flood, and 60°flood distribution. Featured with a modular optic, it is able to solve the issue of glare for users in the offices , UGR is less than 5.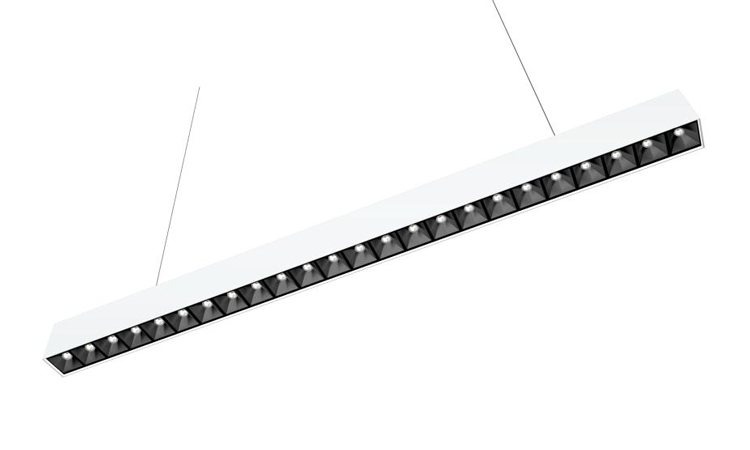 The other one with louver optics that deliver a direct and indirect light combination beautifully picks out architectural features.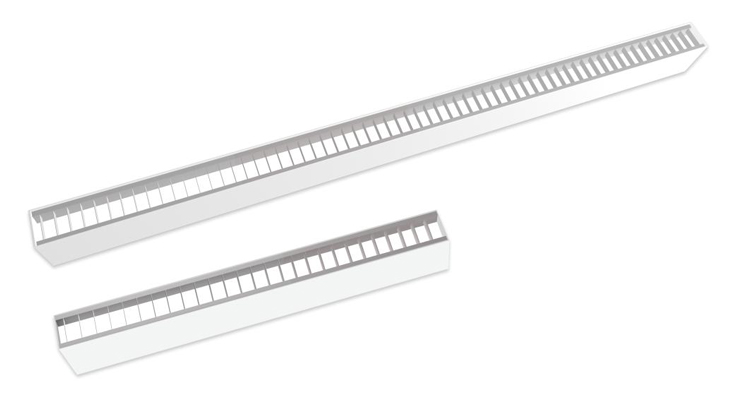 In addition, the one with regressed diffusing allows the design to be changed with any customized baffle color.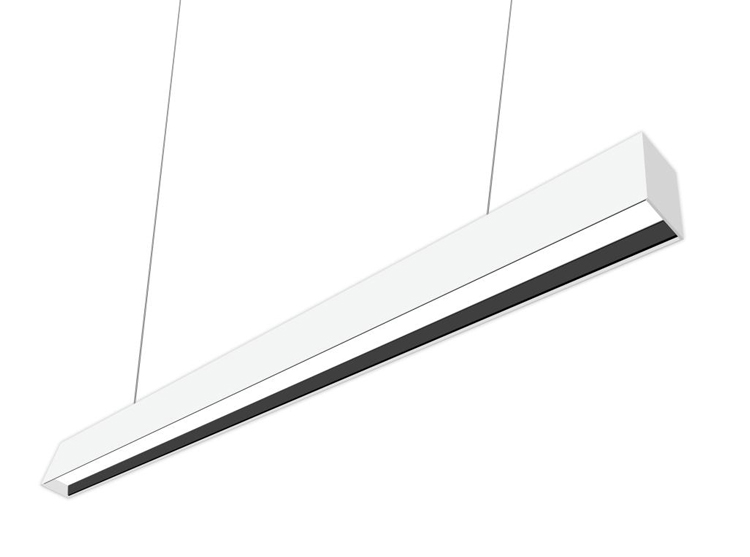 The led pendant light comes with an efficacy of above 70 lumens per watt and is available in 2' and 4' to fit various applications, such as commercial, industrial and municipal facilities. The slim shape of these luminaire series with the built-in driver deliver a minimalist design. Furthermore, it is designed using powder coated finish which enhance architecture and elevate the human spirit.
Highlighted Features:
1. Available in suspended & surface mounted mounting;
2. Available in seamless continuous runs or any custom patterns;
3. Field Interchangeable LED Module in Jobsite to meet different needs;
4. Quick connector makes it safe and quick installation;
5. Only one power feed multiple fixtures;
6. Supports budget-conscious projects for different applications.
OKT has been dedicated to the lighting industry for over 10 years, and we have gone through a lot of changes in the industry since we entered in 2008. What we always pursuit is to deliver our high-quality products with detail attention. We OKT are thrilled to present more and more architectural linear lighting fixtures in the upcoming future. If you want more details, follow us!