What does CRI mean?
CRI is a quantitative measure of the ability of a light source to reveal the colors of various objects faithfully in comparison with an ideal or natural light source.
The high CRI means you can see objects very clearly under the light! A high CRI light not only helps you distinguish the similar colors, but also can let your eyes more comfortable.





Why OKT Small Square Panels?
OKT lighting small square panels (available in 4",6" and 8") have high performance in CRI, which is up to 90 ! They are wildly used in school, hospital, office, commercial places, especially appropriate for applications with high requirement in CRI.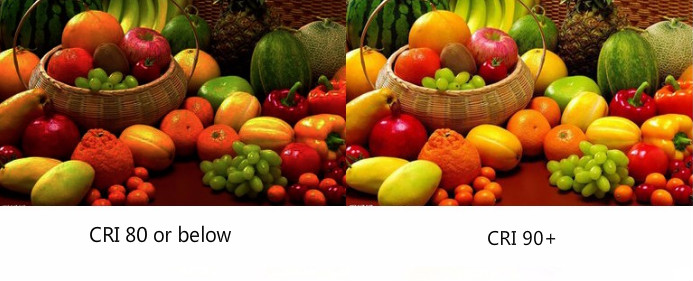 In addition, OKT small square panels (available in 4",6" and 8") are integrated with surface mounted and recessed installations, which is flexible for individual applications.


Other best-selling products you may like:



UP/Down linear panel Emergency Backup Split Commercial Downlight LED Retrofit Kit Central Basket Troffer