A lot of public place has high requirements on light design, as light is no longer being a simple light source but also a decoration and express of brand culture. OKT new design low glare LED light is different from other linear pendant lighting, from the appearance it might be a little bit of ordinary that's because it's not lighting in the right place, with such simplest design and UGR<5 make it a great choice in museum, restaurant, office, showroom, any place where needs to create a warm, romantic or mysterious atmosphere.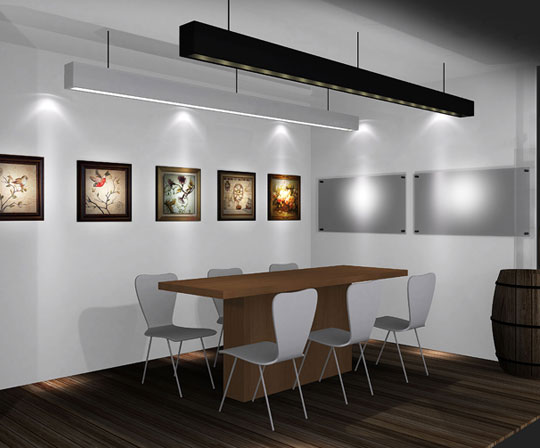 We have EU and US version with CE and ETL certificates, these two areas are the most potential markets for LG series linear lights, and also they are where our most LG lights sold. Specially it's UGR<5, way below the value of Europe requires.

The low glare linear suspension light is based on concept of "No beam of light" with 60°anti-glare beam angle in high visual comfort lighting application, to realize the lighting distribution in low glare, we used La Pur optical system inside the light structure. Also it has 0-10V dimming function in US version, 2 standard color black and white, for other color needs, we can offer customization, three CCT options:3000k, 4000k, 5000k.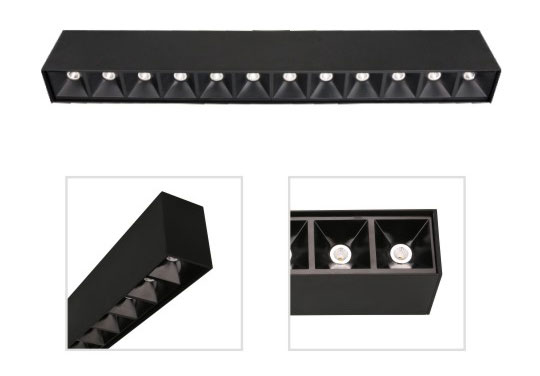 Unlike our other pendant lights, this one can be without any tools and screws, it will save end users lots of installation time and labor cost.