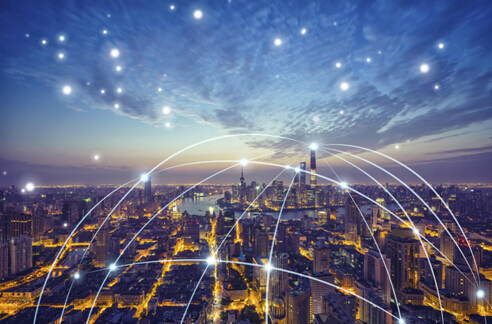 Many countries are giving increasing weight to the "Smart City", and regard it as the goal of urban planning for the future and step up their layout.

Friendly interaction between man, machine and environment is the core of the "Smart city". Digital information technology will play a key role, and upgrading of urban lighting is also going necessarily. Intelligent lighting is urban infrastructure.

What is "Intelligent lighting"? LED Lighting fixtures observe and analyze all kinds of data of applications by efficient and reliable PLC and GPRS/CDMA wireless communication technology, and give intelligent response.

In Eindhoven, Netherlands, street lamps not only provide lighting, but also can assist policemen in maintaining public order. The intelligent system collects the data of crowd flow by the sensors of lamps, and even can distinguish the sounds from shot, smash of glass and screaming and crying for help.

Several months ago, the Netherlands announced that they would install intelligent LED road lighting with ClearSky spectrum technology to protect the surroundings of migratory birds in Ameland. The new fixtures can emit light blue-green luminaire, which provides the lighting for human beings at night, and won't impact the quality of lives of birds and nocturnal creatures.

Compared with that technology in some foreign cities, intelligent lighting technology in China is still at the exploratory stage. Firstly there are no corresponding industry standards; secondly the in-depth analysis of users' demands is immature. The intelligent street lamps in China have already integrated PV cells to use the solar power, and can also switch and adjust their light according to the natural light intensity. But these are not enough, street lamps in such a system can't  interact with people or animals around. In indoor areas, intelligent technology is also at its very beginning period. Most of "intelligent lights" can only switch and adjust light by Apps on the smart phones, which is far from the requirements of emotional lighting, healthy lighting and green eco-lighting.

China's 13th Five-Year Plan mentioned: By the end of 2008, 100 new demonstration smart cities will have been built up; by 2020,the intelligent public services will have been widely used in smart cities.

According to the professional analysis:Compound annual growth rate of intelligent lighting in the next five years is about 32.64%; In 2021,the Chinese market will reach up to 18.7 trillion yuan.

"Intelligent Lighting is the next eye of a storm to LED industry. As a professional LED lighting manufacturer, we have realized that the abilities to develop and innovate will determine who can share this great cake. OKT Lighting has always been focusing on research and development. Every quarter we have new models coming out of the pipeline. Keeping in touch with our customers and finding out their true needs is the focus of our work." - The CEO of OKT Lighting.