OKT two side-emitting up/down linear light is designed as the high-end commercial fixture under the concept of simplicity which is main for modern office, conference room and other place of business. We have 3 sizes with 8inch x 4ft, 8inch x 8ft, 1x4ft with standard white frame, more color can be customized and ETL and DLC Listed with 5 years warranty.

Different from the traditional luminaires like panel and troffer, OKT UP/DOWN light has its unique selling points as shown in the following description.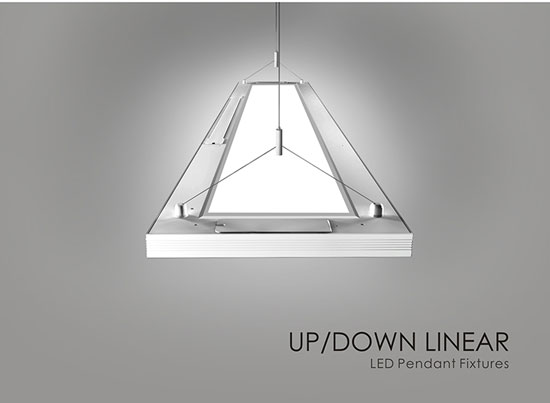 1. Transparent Optics
It is almost transparent when off to creat a more broader space vision for users and also invisible for the light source by users maked eyes with more comfortable and uniformity glowing effect when on.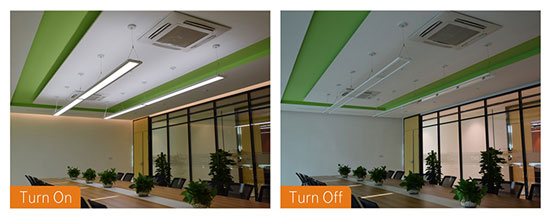 2. Three Options for the Percentage of UPLIGHT DOWNLIGHT Distribution
45% uplight and 55% downlight is our standard Configuration. 20% +80% and 80%+20% can be customized under the customers requirements.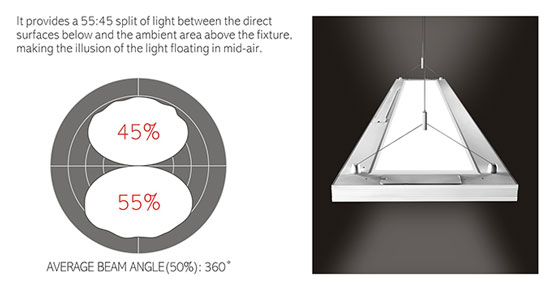 3. Replaceable Internal Driver makes easy Cost-saving Maintenance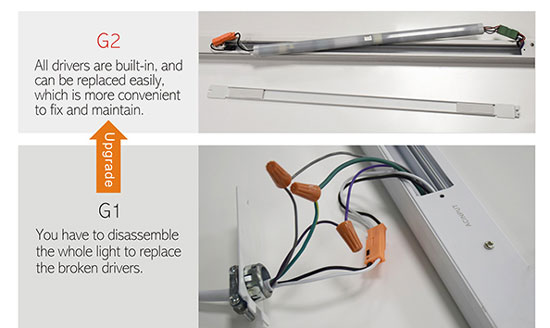 4. Fast Installation for saving Labor Cost
Only the first canopy sets has an AC input cable, it makes the installation time decreased sharply for control your labor cost.



5. Can be Connected without Gap
That fixture can be connected one by one without gap. The max connecting qty in 120VAC is 9pcs for 4ft and 4pcs for 8ft. 18pcs for 4ft 8pcs for 8ft in 230VAC.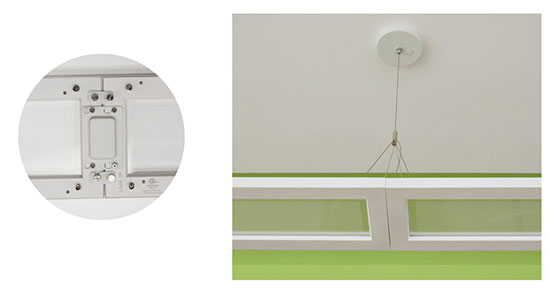 6. Two dimming Models for each fixture
The 0-10V dimming models concurrently is to meet your different needs according to installation conditions. Recommended dimmers for 0-10V dimming: DIVA-DVTV(LUTRON), IP-710-DL(LEVITON).
As the sales date shows, around 3500pcs or more have been delivered to North American from OKT per year since it came out in 2017. They were widely used for office and other commercial place with many real pics can prove. The up/down light has been developed more manurely year after year in market acception, application percengate and function improvment for example, the color temperature changing function has started to use for mass order production.